We offer for sale Skalka Hotel in Trstená in Orava.
Location: Trstená
price in office
Characteristics
Type business object:

establishments

Age of structure:

less than 30 years

state property:

completely renovated

Construction materials:

Brick

heating mode:

local electrical

Water connection:

yes

Electrical connection:

yes

Sewer connection:

yes

telephone connection:

yes
Description of Property
We offer for sale the often sought-after Hotel Sklaka in Trstená on Orava.
The hotel is ideally located in the very heart of Trstená. The accommodation offers 13 rooms in single and double bed rooms, apartment. The hotel's office is on the first floor. There is a swimming pool with counter-current in the hotel's premises, which visitors often use. A year-round restaurant offering lunch menu for the general public. The hotel offers a lounge with its own entrance and with a capacity of 40 seats suitable for various private or firm events, a disco bar with a capacity of 50 seats. Parking is available on site or free of charge in the city's free parking lot.
The hotel is connected to all ISs: electricity, water, sewerage.
Hotel Skalka has a great location especially for year-round tourism in Roháč, where there are several nature reserves, Aquaparks Meanderpark Oravice, Aquapark Bešeňová, Aquapark Tatralandia. There are also water reservoirs Liptovská Mara and Oravská priehrada. From many cultural monuments, we mention the Oravská village and the most visited Orava Castle. Only 20 km from Trstená is the Polish village of Jablonec with traditional markets, which the Slovaks very much like to visit. In the winter, there is the possibility of using several ski resorts, Skipark Nižná, the largest resort Roháče - Spálená, in Zuberci - Janovky and Milotín or the use of a skiing in the Oravice.
Date of last update: 17.05.2019
Contact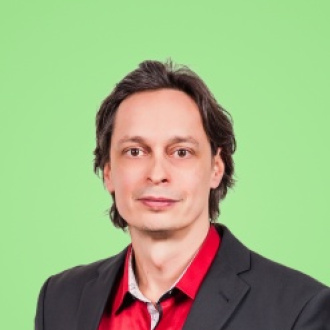 Similar properties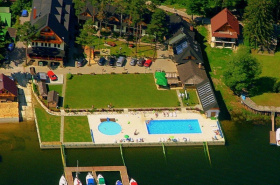 Námestovo
business
for sale
ID: 19140
1 955 m²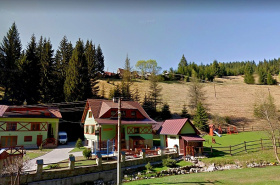 Zázrivá
business
for sale
ID: 20853
2 452 m²